TAPES & GASKETS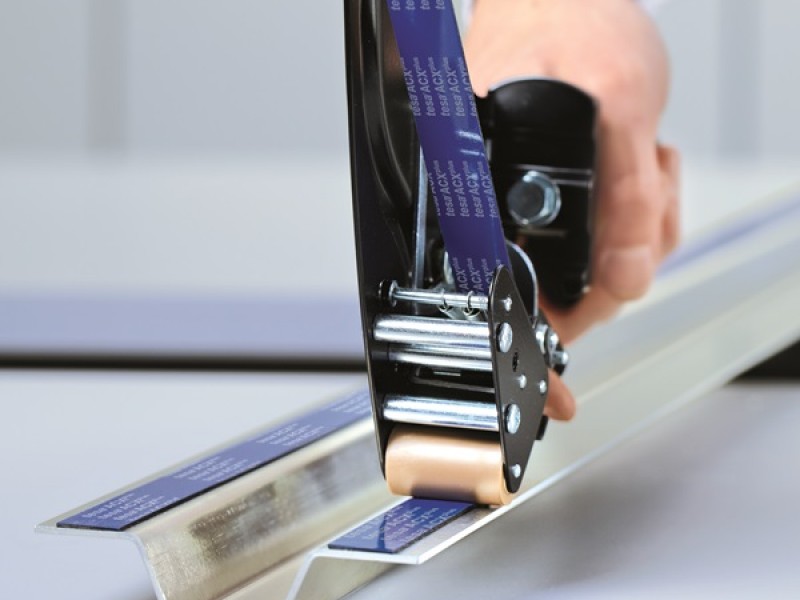 Overview
Sizes
Specify
Gallery
Library
Overview
Foam Tapes & Gaskets
BLUECHIP foam tapes & gaskets is a superior range of adhesive foam gaskets and double-sided tape specially developed for a wide range of sealing and bonding applications in the the facade and cladding market. BLUECHIP foam tapes & gaskets are ideal for sealing facade joints because they are non-staining, non-corrosive and electrically non-conductive offering high temperature resistance (-40°C to 105°C) as well as excellent resistance to UV, ozone and weathering. TESA double-sided tape range specially developed for the facade market is ideal for attaching stiffeners as well as panel installation in some applications.
---
Express Joints
BLUECHIP foam tapes & gaskets are closed cell EPDM and are specially designed for sealing express joints between cladding panels installed to the STUDTEK framing system.
Easy to Use
BLUECHIP foam tapes & gaskets come with an aggressive bonding acrylic adhesive for excellent bond strength and fast installation to the substrate.
High Strength
BLUECHIP foam tapes & gaskets have a high strength polyester interliner providing high dimensional stability with good compression strength and a low compression set.
Fire Resistant
The BLUECHIP foam tapse & gaskets range are tested and categorised flame retardant according to FMVSS 302 for superior fire safety and peace of mind.
Water Tight
Ideal for sealing express cladding joints, BLUECHIP foam tapes & gaskets become 100% water tight under only 10% compression ensuring complete water tightness.
Global Renown
BLUECHIP foam tapes & gaskets are made by global company's with outstanding reputations for superior quality products and proven long term performance across numerous industries and applications.
High Durability
BLUECHIP foam tapes & gaskets advanced technology means they are highly resistant to weathering and UV exposure and can handle temperatures from -40 to 105 C.
High Elasticity
BLUECHIP foam tapes & gaskets have 175% elongation at break point which is nearly double their normal size and means no loss of integrity with even extreme building movement.
Sizes
Foam Gaskets
| Code | Description | Availability | MOQ |
| --- | --- | --- | --- |
| TFG4048 | STUDTEK 40 x 4.8mm EPDM Vertical Joint Gasket, 15m Roll | Stock | 1 Roll |
| TFG4032 | STUDTEK 40 x 3.2mm EPDM Vertical Joint Gasket, 25m Roll | Stock | 1 Roll |
| TFG1232 | STUDTEK 12 x 3.2mm EPDM Intermediate Gasket, 25m Roll | Stock | 1 Roll |
| TFG**** | Other Sizes Available on Request | POA | POA |
Foam Backing Rod
| Code | Description | Availability | MOQ |
| --- | --- | --- | --- |
| SBR010 | STUDTEK 10mm Open Cell Backing Rod, 200m Roll | Stock | 1 Roll |
| SBR015 | STUDTEK 15mm Open Cell Backing Rod, 150m Roll | Stock | 1 Roll |
| SBR020 | STUDTEK 20mm Open Cell Backing Rod, 100m Roll | Stock | 1 Roll |
Double-sided Tape
| Code | Description | Availability | MOQ |
| --- | --- | --- | --- |
| TT707819 | TESA 19mm 7078 ACXplus Panel Tape, 18m Roll | Stock | 1 Roll |
| TT707815 | TESA 15mm 7078 ACXplus Panel Tape, 18m Roll | Stock | 1 Roll |
| TT704415 | TESA 15mm 7044 ACXplus Stiffener Tape, 25m Roll | Stock | 1 Roll |
| TT704412 | TESA 12mm 7044 ACXplus Stiffener Tape, 25m Roll | Stock | 1 Roll |
| TT****** | Other Sizes Available on Request | POA | POA |
Accessories
| Code | Description | Availability | MOQ |
| --- | --- | --- | --- |
| TT60040 | TESA Industry Cleaner, 500ml Can | Stock | 1 Can |
| TT60149 | TESA Abrasive Pads, 150 Pack | Stock | 1 Pack |
| TT60150 | TESA Adhesion Promoter, 100ml Can | Stock | 1 Can |
Specify
Contact This email address is being protected from spambots. You need JavaScript enabled to view it. for specification and design assistance.
Gallery
Library