ULTRACORE IQ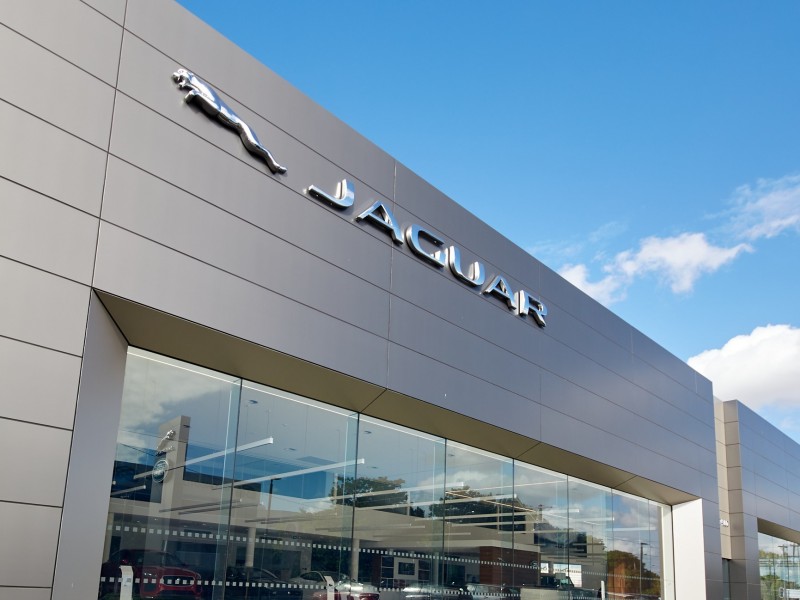 Overview
Availability
Colour Chart
Gallery
Downloads
Support
Overview
Intelligent Non-combustible Core Panel
ULTRACORE IQ manufactured by BLUECHIP is a Deemed-to-Satisfy (DtS) intelligent non-combustible aluminium core panel when tested to AS 1530.1 and AS 1530.3 as per the requirements of the NCC 2019, Clause C1.9(e)(vii). It has also been tested by Exova Warringtonfire to BS 8414 and AS 5113 full-scale testing to prove it does not contribute to the spreading of fire. Visually, ULTRACORE IQ intelligent non-combustible core panel looks the same as a traditional aluminium composite panel but with zero combustible core content (0%) meaning it achieves the lowest risk rating, category D, from the Insurance Council of Australia.
---
Proven V-groove Durability
Unlike SOLID aluminium panels, ULTRACORE IQ can demonstrate 40 years of proven corner durability when using the common v-groove folding system. This is because the front skin is not impacted when v-grooving.
---
AS 1530.1 Non-combustible
ULTRACORE IQ is one of the few aluminium panels globally that is Deemed-to-Satisfy non-combustible when tested to AS 1530.1 and AS 1530.3 in accordance with the NCC 2019 Clause C1.9(e)(vii) requirements.
---
AS 5113 Fire Testing
ULTRACORE IQ is Deemed-to-Satisfy non-combustible so does not require further testing however it has been tested to AS 5113 full-scale testing by Exova Warrintonfire to prove it does not contribute to the spread of fire.
---
Zero Polyethylene Core (0%)
Unlike most other aluminium panel products including FR, Plus, A2 and NC type panels, the ULTRACORE IQ aluminium core contains ZERO percent flammable polyethylene (0%) and each lamina is 100% non-combustible.
---
Less Thermal Conductivity
ULTRACORE IQ aluminium core panel has a thermal conductivity of 2.54 W/mK compared to 205 W/mk for a SOLID aluminium panel. This means 80 x slower rate of heat transfer for greater fire safety and section J compliance.
---
Faster Fabrication Time
Compared to a SOLID aluminium panel, ULTRACORE IQ is faster and easier to fabricate on CNC machines using the well-proven z-angle cassette system with concealed mechanical fixings making it much more cost effective.
---
Oil-canning Resistance
Oil-canning is the uneven distribution of tension in SOLID aluminium panels which results in a rippling effect on the facade. The superior mechanical properties of ULTRACORE IQ guarantees against oil-canning.
---
Less Carbon Footprint
ULTRACORE IQ intelligent core panel uses approximately 50% less aluminium per m2 than SOLID aluminium panels for much less carbon footprint and it is 50% lighter for significant structural and labour savings.
---
Availability
Product Range
ULTRACORE IQ
Metallic Colours
ULTRACORE IQ
Solid / Matt Colours
ULTRACORE IQ
Sparkling Colours
ULTRACORE IQ
Chromatic Colours
ULTRACORE IQ
Imitation Finishes
Availability
Description

Sheet Sizes

Lead Time

MOQ

ULTRACORE IQ Metallic Stock Colours UC9701, UC9205,

UC9134, UC9137, UC9308, UC4150, UC9809, UC5292

2500, 3200, 4000 x 1500mm

Stock

1 Sheet

ULTRACORE IQ Solid Stock Colours UC1005, UC1025,

UC9902, UC1255, UC1270, UC9130, UC1590, UC1460,

UC1677, UC1190, UC1140

2500, 3200, 4000 x 1500mm
Stock
1 Sheet

ULTRACORE IQ Non-stock, BCG & Custom Colours

2500, 3200, 4000 x 1250mm

2500, 3200, 4000 x 1500mm

10-12 Weeks

300m2

ULTRACORE IQ Matt, Sparkling & Chromatic Colours

2500, 3200, 4000 x 1250mm

2500, 3200, 4000 x 1500mm

10-12 Weeks

300m2

ULTRACORE IQ Imitation Finishes

2500, 3200, 4000 x 1250mm

2500, 3200, 4000 x 1500mm

10-12 Weeks

300m2
System Components
Colour Chart
Gallery
Downloads
Support
Customer Support
For same day design assistance and technical support please contact our sales team directly on the below contact details. All our sales and technical staff are locally based so we can provide the best possible service and support for your project. You can also request a technical data sheet or project quotation using the below email links;
| | | |
| --- | --- | --- |
| Scott Wallis | Daniel Hornsey | Ethan Craddock |
| | | |
| National Product Manager | VIC/TAS Product Manager | WA/SA Product Manager |
| 1300 945 123 | 1300 945 123 | 1300 945 123 |
| 0488 906 444 | 0429 936 164 | 0439 929 511 |
| This email address is being protected from spambots. You need JavaScript enabled to view it. | This email address is being protected from spambots. You need JavaScript enabled to view it. | This email address is being protected from spambots. You need JavaScript enabled to view it. |
| LinkedIn Profile | LinkedIn Profile | LinkedIn Profile |