ULTRALIGN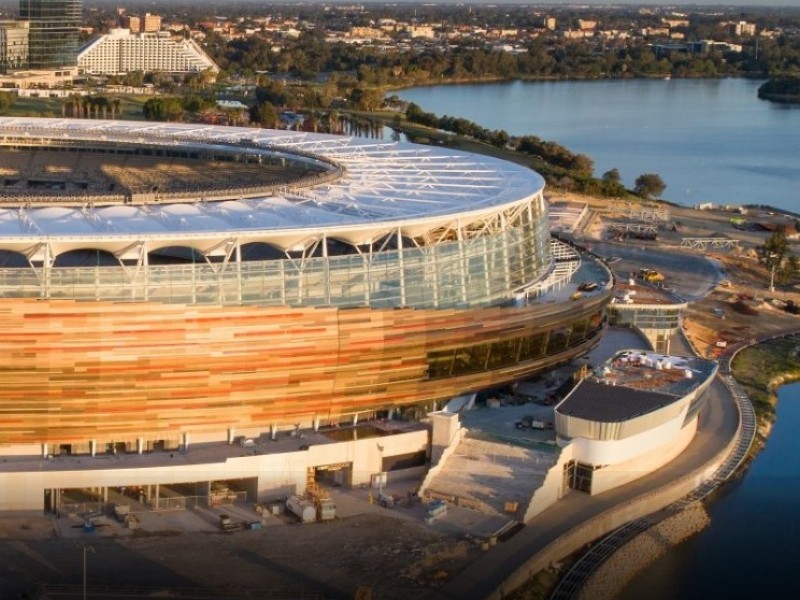 Overview
Finishes
Availability
Gallery
Downloads
Support
Overview
Aluminium Cladding System
ULTRALIGN intelligent aluminium facade system is available in a range of solid aluminium profiles providing a reliable and attractive modern facade alternative to other commercial cladding products. ULTRALIGN products have been specifically designed by experienced commercial facade professionals to meet the demands of today's facade industry. Australian made using the finest raw materials and finish options, ULTRALIGN offers an unprecedented level of quality, reliability, and longevity with an extensive range of colours, textures, and finish options, available in both standard and custom sizes.
---
AS 1530.1 Non-Combustible
ULTRALIGN products are made of 100% solid aluminium which is totally non-combustible to AS 1530.1. Architects, engineers, and tenants can be assured ULTRALIGN will not burn or contribute to fire spread.
---
Intelligent Installation
The ULTRALIGN system has been designed with every aspect considered. Using simple a self-tightening and weatherproof tab and hook method, time and energy is saved throughout the installation process.
---
Prefinished System
The entire ULTRALIGN range is pre-finished. This means there is no requirement for painting or onsite finishing. Our finish options are attractive and durable – guaranteed to stand the test of time.
---
100% Australian Made
ULTRALIGN is a 100% Australian owned, designed and made product, which contributes to it's outstanding quality and fast lead times. Using ULTRALIGN aids all aspects of the Australian economy
---
Environmentally Sustainable
ULTRALIGN solid aluminium is a 100% recyclable product. Energy, emissions, wastage and materials are saved in every aspects of the product from manufacturing, to, delivery, installation and recycling.
---
Minimal Fabrication
ULTRALIGN panels can be ordered to custom lengths which eliminates additional fabrication. Panels are simply interlocked and tightened, then fixed. This also optimises usability and decreases waste.
---
Incredible Aesthetics
ULTRALIGN profiles all have their own unique look with classic shadow lines, sharp step features or bold standing seams. Add in any anodised, powdercoat or wood grain finish and the options are limitless.
---
Industry Leading Warranty
ULTRALIGN's 20 year product warranty is one of the longest of any facade product on the market today. Clients can be confident that their facade will remain attractive and durable for years to come.
---
Finishes
Availability
Profiles
| | |
| --- | --- |
| | Specification Code: ULG155 ULTRALIGN Groove Profile |
| | Specification Code: ULB205 ULTRALIGN Bevel Profile |
| | Specification Code: ULS205 ULTRALIGN Seam Profile |
Availability
| Code | Description | Lead Time | MOQ |
| --- | --- | --- | --- |
| ULG155 | ULTRALIGN Groove Profile (Insert Colour), Custom Lengths | 7-8 Weeks | 50m2 |
| ULB205 | ULTRALIGN Bevel Profile (Insert Colour), Custom Lengths | 7-8 Weeks | 50m2 |
| ULS205 | ULTRALIGN Seam Profile (Insert Colour), Custom Lengths | 7-8 Weeks | 50m2 |
Accessories
| Code | Description | Lead Time | MOQ |
| --- | --- | --- | --- |
| GVWFR22 | GALVANISED 22mm x 10-16 Wafer Screw, 1000 Pack | Stock | 1 Pack |
| CT*SS | CLADTRIM J-shape Starter Strip (Insert Colour), 5.5m Length | 2-3 Weeks | 1 Length |
| CT*ZP | CLADTRIM Z-shape Joint Profile (Insert Colour), 6.5m Length | 2-3 Weeks | 1 Length |
| CT*CP | CLADTRIM 40mm 2-piece Corner Profile (Insert Colour), 5.5m Length | 2-3 Weeks | 1 Length |
| CT*ET | CLADTRIM 40mm 2-piece Edge Trim (Insert Colour), 5.5m Length | 2-3 Weeks | 1 Length |
| CT*5050 | CLADTRIM 50 x 50mm Angle (Insert Colour), 6.5m Length | 2-3 Weeks | 1 Length |
| CT*3232 | CLADTRIM 32 x 32mm Angle (Insert Colour), 5.8m Length | 2-3 Weeks | 1 Length |
| CT*32ES | CLADTRIM 32 x 32mm End Stop (Insert Colour), 6.5m Length | 2-3 Weeks | 1 Length |
| CT*4020 | CLADTRIM 40 x 20mm Angle (Insert Colour), 6.5m Length | 2-3 Weeks | 1 Length |
System Components
Gallery
Downloads
This email address is being protected from spambots. You need JavaScript enabled to view it.
Support
Customer Support
For same day design assistance and technical support please contact our sales team directly on the below contact details. All our sales and technical staff are locally based so we can provide the best possible service and support for your project. You can also request a technical data sheet or project quotation using the below email links;
Design and Technical Enquiries
This email address is being protected from spambots. You need JavaScript enabled to view it.
Peter Wallis
Architectural Facade Consultant
08 9451 2344
0437 606 033
This email address is being protected from spambots. You need JavaScript enabled to view it.
www.linkedin.com/in/peter-wallis-845133a5
Builder and Contractor Enquiries
This email address is being protected from spambots. You need JavaScript enabled to view it.
Scott Wallis
Facade Product Manager
08 9451 2344
0488 906 444
This email address is being protected from spambots. You need JavaScript enabled to view it.
www.linkedin.com/in/scott-wallis-952726a1