SINIAT WD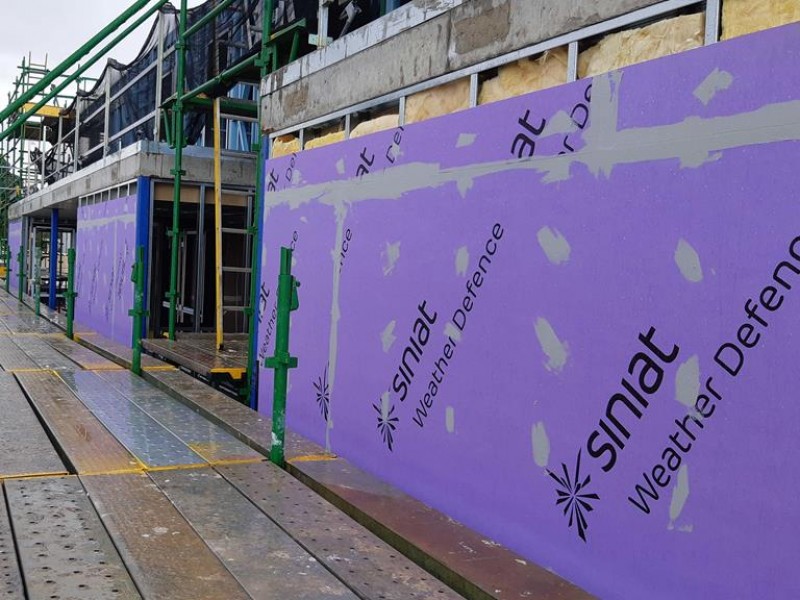 Overview
Availability
Gallery
Downloads
Support
Overview
Weather Defence Rigid Air Barrier
SINIAT WD is a weather resistant, highly breathable rigid air barrier (RAB) that is also non-combustible, vapour permeable and doubles as a fire-resistant board to provide a fire barrier between the façade and the interior. Providing better weather resistance than pliable alternatives it also equalises air pressure within the outer wall cavity to prevent water ingress. It requires no additional sarking due to its patented hydrophobic core and integrated liner and it can be exposed to weather for up to 12 months prior to being over-clad, offering early access for internal trades.
---
Four-in-One Solution
SINIAT WD is fire resistant, non-combustible, vapour permeable and weathertight all in one product. Eliminating the need for a breathable membrane saving time and reducing installation cost.
---
Air & Weather Tight
Along with the proprietary joint sealing system, SINIAT WD is extremely airtight with leakage of 0.002m3/m2/hr for compliance with the NCC 2019 air leakage requirements for class 2-9 buildings.
---
Breathable Barrier
SINIAT WD is highly breathable at 0.49 MNs/g or 2.04 µg/N.s allowing water vapour to escape the cavity and helping to control moisture build up, unlike other non-permeable back pan methods.
---
Up to 1yr Exposed
SINIAT WD can be left exposured to the weather for up to 12 months before cladding is installed allowing early lock up and start of internal trades and linings as building is weather sealed.
---
FRL Testing
SINIAT WD solutions offer fire resistant wall systems up to 60/60/60 which satisfy Deemed-to-Satisfy compliance for vertical & spandrel fire separation between floors and openings
---
Patented Technology
SINIAT WD is weathertight with no need for additional sarking thanks to a patented hydrophobic core and glass matt liner technology. Propietary joint jape must be used on all joints, corners and openings.
---
Manufacturer's Warranty
SINIAT WD is manufactured by Etex Group, one of the largest supliers of construction materials globbally and it comes with a 12 year warranty when installed by a certified installer.
---
Non-combustible
SINIAT WD is deemed non-combustible according to C1.9 of the BCA/NCC 2019 and can be used in any cladding or lining application where non-combustible materials are required.
---
Availability
Availability
| Code | Description | Lead Time | MOQ |
| --- | --- | --- | --- |
| SWD2412 | SINIAT WD 13mm Rigid Air Barrier Board, 2400 x 1200mm | Stock | 1 Sheet |
| SWDS60 | SINIAT WD Fireblock XT Sealant, 600ml Sausage | Stock | 20 Sausages |
| SWDM38 | SINIAT WD 38mm Self Drilling Metal Screw, 1000 Pack | Stock | 1 Pack |
| SWDT42 | SINIAT WD 42mm High Thread Timber Screw, 1000 Pack | Stock | 1 Pack |
| TAPES | INSULTAPE Full Range of Specialised Tapes - CLICK HERE | Stock | 1 Roll |
Technical Data
| Test Item | Standard | Result |
| --- | --- | --- |
| Material Density | Kg/m3 | 860 |
| Reaction to Fire | EN 13501-1 | A1 |
| Non-combustible (DtS) | C1.9(e) | Pass |
| Resistance to Mould Growth | ASTM 03273 | Pass |
| Thermal Conductivity | W/mK | 0.25 |
| Thermal Resistance | R-value | 0.05 |
| Water Vapour Resistance | MNs/g | 0.49 |
| Water Uptake (2hrs Immersion) | EN 520 | <3% |
| Water Absorbtion (2hrs Cobb Test) | g/m2 | <100 |
| Dimensional Change | mm/m | <0.11 |
| Flexural Strength | N | >310 |
| Elastic Modulus | MPa | >3150 |
| Impact Resistance | EN 15283-1 | GM-I |
| Compressive Strength | N/mm2 | 9 |
Gallery
Downloads
This email address is being protected from spambots. You need JavaScript enabled to view it.
Support
Customer Support
For same day design assistance and technical support please contact our sales team directly on the below contact details. All our sales and technical staff are locally based so we can provide the best possible service and support for your project. You can also request a technical data sheet or project quotation using the below email links;
Frank Kutra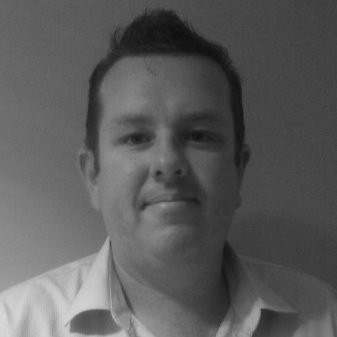 Product Manager
1300 945 123
0477 966 027
This email address is being protected from spambots. You need JavaScript enabled to view it.
LinkedIn Profile