RITEBOARD
Overview
Availability
Colour Chart
Gallery
Downloads
Support
Overview
Heavy Duty Composite Decking
RITEBOARD by Rightwood (Formerly Marine Board) is a stunning wood composite decking with superior water and UV resistance that makes it the perfect product for use in building boardwalks, marinas, boat docks, jetties and other waterfront structures. Produced in USA using patented extrusion technology, RITEBOARD will look great and perform well years after real wood has needed replacing many times over. These benefits along with low maintenance and spanning capabilities of up to 600mm between joists make it the ideal product for heavy duty high traffic areas.
---
Through Coloured
RITEBOARD heavy duty composite decking is an integral board with the colour of the material going right through. Any scratches are very hard to see and can easily be fixed using a wire brush.
---
Maintenance Free
RITEBOARD heavy duty composite decking does not require any surface finish at the time of installation and further to this it never requires any oiling, painting or coating over the life of the product.
---
High Slip Resistance
RITEBOARD heavy duty composite decking has excellent grip in both wet and dry conditions. Tested to: AS 4586 it achieves Appendix A. Result: Class W (R11) making it ideal for pools and wet areas.
---
High Dimensional Stability
Using patented Strandex extrusion technology, every strand of wood fibre in RITEBOARD is encased in high-density polyethylene, for minimal movement and superior protection against UV and moisture.
---
Rot & Pest Resistant
RITEBOARD heavy duty composite decking is guaranteed not to rot, split, warp or check. It is highly resistant to damage caused by termites and fungal decay and ideal for use in termite prone areas
---
Water Resistant
All RITEBOARD heavy duty composite decking fibres are encapsulated in virgin polymers during the manufacturing process using the patented strandex technology, allowing no opportunity for moisture ingress.
---
25 Year Warranty
Made in USA, RITEBOARD heavy duty composite decking comes with a 25 year limited warranty which guarantees quality and peace of mind for the life or re-sale of your investment.
---
Environmentally Friendly
RITEBOARD heavy duty composite decking is formulated with a mixture of virgin and recycled high-density polyethylene and wood dust, which promotes product longevity and environmental friendliness.
---
Availability
Profiles
| | |
| --- | --- |
| | Specification Code: R*M13732 RITEBOARD Decking |
| | Specification Code: R*P6532 RITEBOARD Batten |
Availability
| Code | Description | Lead Time | MOQ |
| --- | --- | --- | --- |
| RGM13732 | RITEBOARD 137 x 32mm Grey Decking, 5.4m Length | Stock | 1 Length |
| RWM13732 | RITEBOARD 137 x 32mm Walnut Decking, 5.4m Length | Stock | 1 Length |
| RGP6532 | RITEBOARD 65 x 32mm Grey Batten, 5.4m Length | 1-2 Weeks | 20 Lengths |
| RWP6532 | RITEBOARD 65 x 32mm Walnut Batten, 5.4m Length | 1-2 Weeks | 20 Lengths |
| RRM/P***** | Redwood Colour is Supplied to Order, 5.4m Lengths | 10-12 Weeks | 72 Lengths |
System Components
Colour Chart
Gallery
Downloads
Support
Customer Support
For same day design assistance and technical support please contact our sales team directly on the below contact details. All our sales and technical staff are locally based so we can provide the best possible service and support for your project. You can also request a technical data sheet or project quotation using the below email links;
Matt Lihou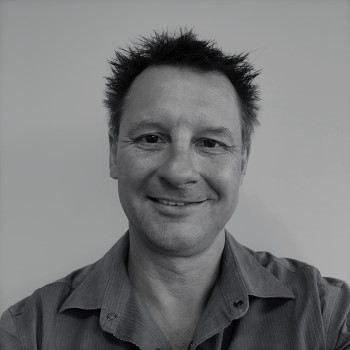 Product Manager
1300 945 123
0477 966 028
This email address is being protected from spambots. You need JavaScript enabled to view it.
LinkedIn Profile