RITEDECK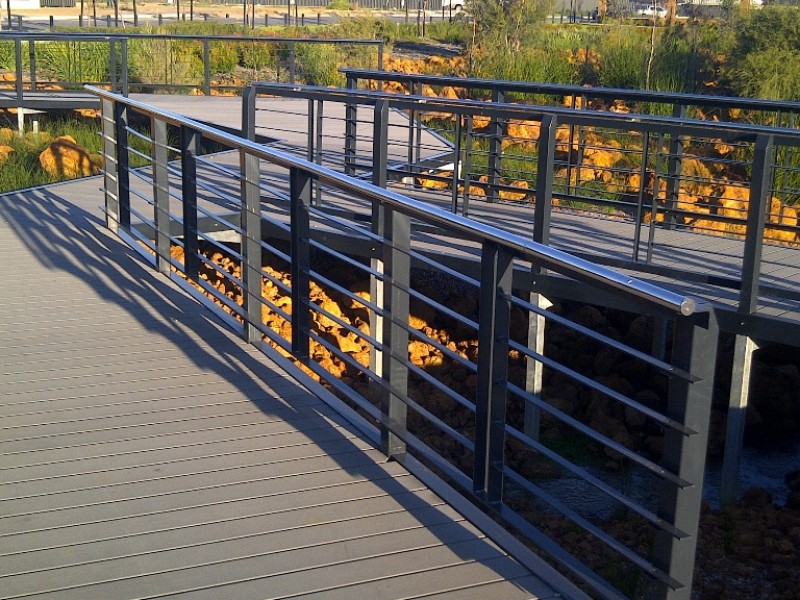 Overview
Availability
Colour Chart
Gallery
Downloads
Support
Overview
Through-colour Composite Decking
Made in USA, RITEDECK timber composite decking by Rightwood (Formerly Durodeck) has most of the attributes of timber with added advantages such as no maintenance, high durability and strength which provide a long-term aesthetically pleasing and cost effective outcome. Contributing to RITEDECK timber composite decking's outstanding physical properties, is the use of patented Strandex technology which offers superior thermal stability and increased UV resistance. This technology is the secret behind the success of this product in the most extreme Australian conditions.
---
Through-colour Material
RITEDECK timber composite decking is a homogeneous board with the colour of the material going right through. Any scratches are hard to see and can easily be fixed using a wire brush.
---
Maintenance Free
RITEDECK timber composite decking does not require any surface finish at the time of installation and further to this it never requires any oiling, painting or coating over the life of the product.
---
Secret Fixing
RITEDECK timber composite decking's preloaded secret fix system STOWAWAY hidden fasteners can be installed in 4 quick and easy steps to achieve a clean finish with no pre-drilling and no visible screws.
---
Cool Underfoot
RITEDECK timber composite decking stays much cooler underfoot than other decking products including natural hardwood. This makes it much safer for children in barefeet, ideal for around pools and wet areas.
---
Dimensional Stability
Using patented Strandex technology, every strand of wood fibre in RITEDECK decking boards is encased in high-density polyethylene, for minimal movement and superior protection against UV and moisture.
---
Rot & Pest Resistant
RITEDECK timber composite decking is guaranteed not to rot, split, warp or check. It is highly resistant to damage caused by termites and fungal decay and ideal for use in termite prone areas.
---
Water Resistant
Wood fibres used in the RITEDECK boards are encapsulated in virgin polymers during the manufacturing process using the patented strandex technology, allowing no opportunity for moisture ingress.
---
25 Year Warranty
Backed by the manufacturer in USA, the RITEDECK timber composite decking comes with a 25 year limited warranty which guarantees quality and peace of mind for the life or re-sale of your investment.
---
Availability
Profiles
| | |
| --- | --- |
| | Specification Code: R*X13524 RITEDECK Secret Fix Decking |
| | Specification Code: R*P13724 RITEDECK Pencil Round |
Availability
| Code | Description | Lead Time | MOQ |
| --- | --- | --- | --- |
| RGX13524 | RITEDECK 135 x 24mm Grey Secret Fix Decking, 5.4m Length | Stock | 1 Length |
| RWX13524 | RITEDECK 135 x 24mm Walnut Secret Fix Decking, 5.4m Length | Stock | 1 Length |
| RGP13724 | RITEDECK 137 x 24mm Grey Pencil Round, 5.4m Length | Stock | 1 Length |
| RWP13724 | RITEDECK 137 x 24mm Walnut Pencil Round, 5.4m Length | Stock | 1 Length |
| RR****24 | Redwood Colour is Supplied to Order, 5.4m Lengths | 10-12 Weeks | 80 Lengths |
System Components
Colour Chart
Gallery
Downloads
Support
Customer Support
For same day design assistance and technical support please contact our sales team directly on the below contact details. All our sales and technical staff are locally based so we can provide the best possible service and support for your project. You can also request a technical data sheet or project quotation using the below email links;
Matt Lihou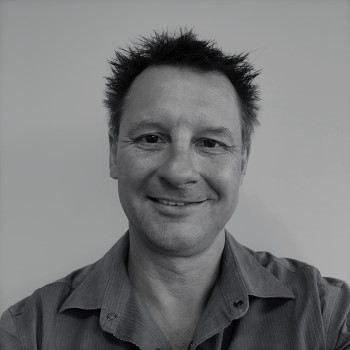 Product Manager
1300 945 123
0477 966 028
This email address is being protected from spambots. You need JavaScript enabled to view it.
LinkedIn Profile